I have been an active Crossfitter for 9 years and studied personal training and Nutrition through ISSA. -I am also a Crossfit L-1 trainer at CrossFit 256.
-I have 20+ years of experience in the fitness world. -My favorite activity/hobby is Crossfit.
-On top of all that, I have been teaching school for 17 years.
– I'm also a 13J (Fire Control Specialist in Field Artillery) for the Army National Guard. -Most importantly, I'm a mother!
-I approach fitness as a lifelong behavior modification where we have continuous improvement. I establish long-term client interactions with the goal of integrating exercise and optimal wellness into the demands of daily life. My goal is to help others transform their lives by making health and wellness accessible to all.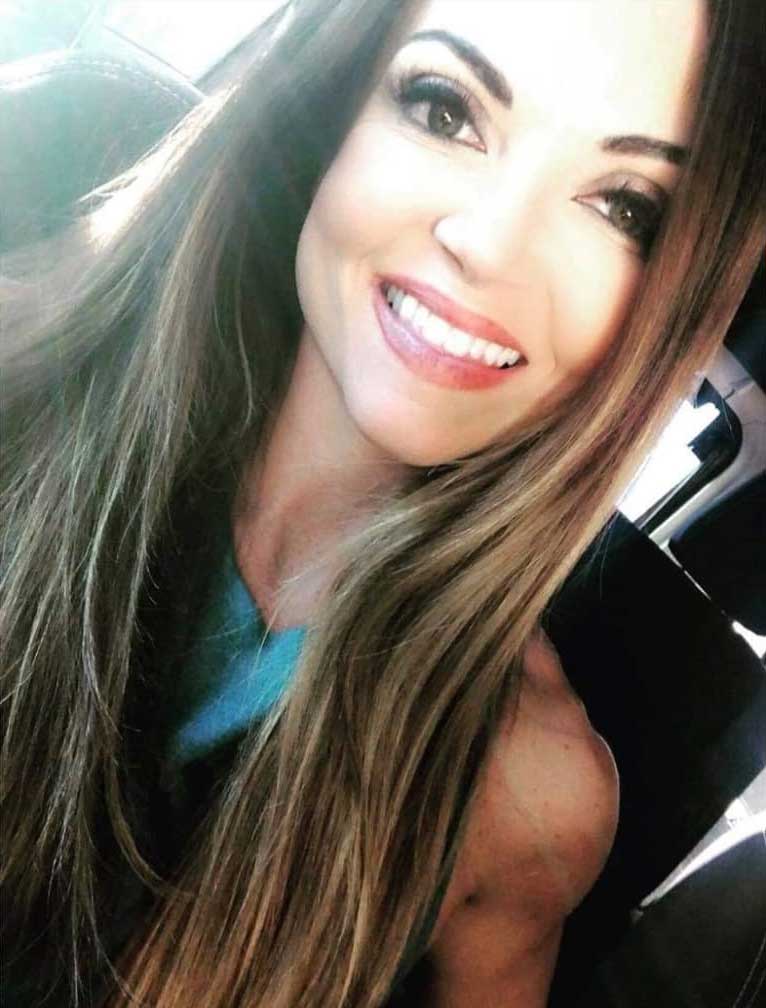 Hardin County High School 2000 Honor Graduate
University of North Alabama Graduate: Cum Laude Honor Student
Bachelor of Science in Elementary Education
GPA- 3.69
Certified to teach reading in grades K-12
Certified and trained in Lee V. Macon at the University of North Alabama 2004
Highly Qualified
University of North Alabama's Master's Program:
Graduated December 2007
GPA- 3.9 Summa Cum Laude
Member of Phi Kappa Phi
Studied and Trained with American Council of Exercise
Dean's List at UNA
Scholar of the Month (Phi Mu Sorority) 2004
2003-2004 Initiated into Kappa Delta Pi (Elementary Education Honor Society)
2003-2004 Initiated into Gamma Beta Phi (Greek Honor Society)
2003-2004 Student Advisory Council at UNA (I served as a mediator between students and faculty in the Department of Elementary Education. I also observed and rated potential deans for the 2004-2005 school year.)
2002 Highest GPA Award (Phi Mu Sorority)
2002 Scholastic Award (Phi Mu Sorority)
2004-2005 Initiated into Alpha Theta Chi (Collegiate Honor Society)
2005 Nominated for UNA Leadership Award
2007 Initiated into Kappa Delta Pi (as a Graduate student)
2012 VFW Post 2214 Teacher of the Year
2014 VFW Post 2214 Teacher of the Year
2015 VFW Post 2214 Teacher of the Year
2017 West Elementary Teacher of the Year
COMMUNITY SERVICE AND ACTIVITIES :
2002-2004 Participant in Step Show for United Way
2002-2004 Participant in Step Sing for United Way
2002-2004 Rock-A-Thon (raises money for Children's Miracle Network )
2002-2004 Can-A-Thon (helps feed needy families in Alabama during the Christmas season)
2002-2004 Phone-A-Thon hosted by WLAY radio station in Florence, AL (raises money for Children's Miracle Network)
2002-2004 member of K-6 Elementary Education Organization
2002-2004 Habitat for Humanity Volunteer
2001 Decorated windows for Salvation Army in Florence
2001 Decorated windows for Salvation Army in Florence
2000-2002 Teacher at West Side Kids Club (Christian Student Center)
2005-present Member of the Tennessee Education Association
2005-present Member of the National Education Association
2006 Komen Birmingham Race for the Cure 5K run
2007 Red Nose Run 15 K
2007 Bell Center Partners in Training- Mercedes Marathon
2008- Present Alabama Education Association
2008-2011 West Elementary's Veterans' Day Program Assistant
2012-Present West Elementary's Veterans' Day Program Director
2012-Present Volunteer at Floyd E. "Tut" Fann State Veterans Home in Huntsville, AL.
2013 Inducted into the VFW Ladies Auxiliary Post 2214
2013- Present 3rd grade teacher- West Elementary- Cullman, AL
2008-2013 4th grade teacher-West Elementary- Cullman, AL
2005-2008 3rd grade teacher- West Hardin Elementary- Savannah, TN
2005 Summer School Teacher- Kilby Elementary School
2005 Special Education Aide- Hardin County High School
2004-2005 Substitute Teacher at Brooks Elementary and Walnut Grove Elementary
2004 Internship at Brooks Elementary School- 5th grade
2004 Internship at Colbert Heights Elementary School- 2nd grade
2017-2020 Studied and Trained with American Council of Exercise
Jane Neal- Retired Teacher 2122 Madison Ave NW Cullman, AL 35058 (256) 385-5911
Dr. Jay Page, Principal at West Elementary 303 Rosemont Ave SW Cullman, AL 35055 (256) 734-4271
Michelle Bevis- Culinary Arts Teacher at Mark Twain High School 6484 Topsails Lane Alexandria, VA 22150
Linda Gean- Principal Walnut Grove Elementary 3700 Morris Rd. Savannah, TN 38372 (731)-925-6487